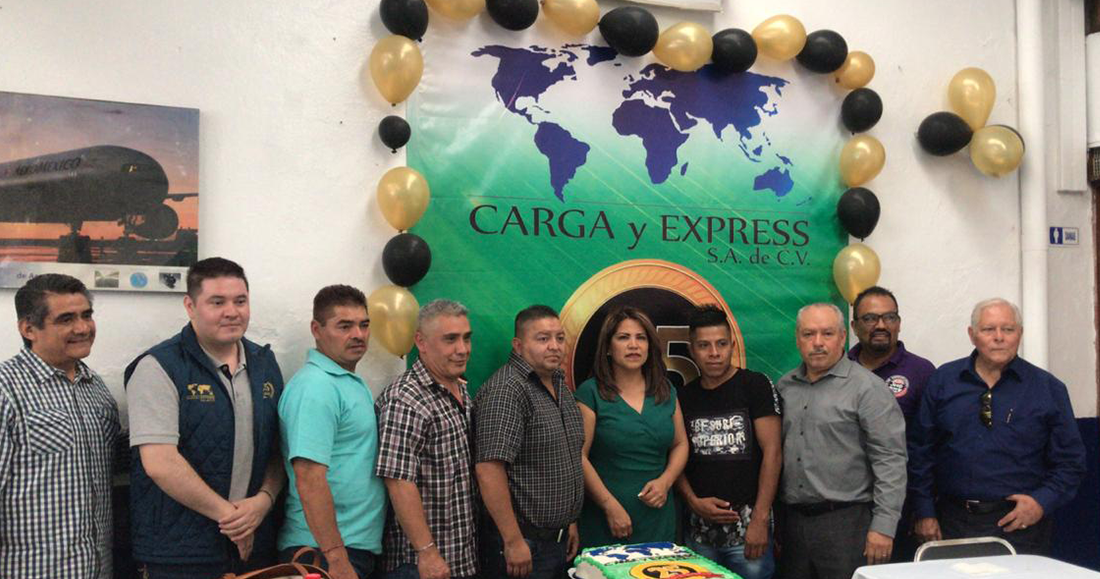 Carga y Express of Mexico, WORLDCOB-CSR certified company, celebrates its 25th anniversary
The company Carga y Express of Mexico, an organization certified with the WORLDCOB-CSR standard for its commitment to sustainability over the last 8 years, celebrates its 25th anniversary, as a leading company in its sector.
Because of this event, Jesus Cabrera Bravo, General Manager, granted us an interview where he explains what it means for his company's 25-year track record, and the role that the WORLDCOB-CSR certification plays in its business history.
What does it mean for "Carga y Express" to celebrate its 25-year track record in the market?
25 years is the result of our cumulative efforts and dedication to our objectives. We started with the firm idea to create an organization where quality service would distinguish us from our competitors, and over the years we have achieved and exceeded our goals. These achievements have led to a specialization in our service, which are now directed towards the pharmaceutical industry.
We value order, productivity, and satisfaction which translates into a quality service that our clients recognize. We also celebrate our team of excellent people who have strived to provide their best on a daily basis. Their tireless efforts, over the course of time, have helped our company to stand firm.
We also celebrate and thank our clients and suppliers for their collaboration, ideas, projects, and joint plans that we have achieved together. This constant support and excellent interpersonal working relationship have led to a solid trust over our 25-year history.
What role has CSR played in your track record as a company?
It has been a very important achievement and recognition of our performance and relationship with our environment. This includes our customers, suppliers, employees, neighbors, and even the public companies that provide us with cleaning services, service deliveries, etc.
We have expanded our projects in environmental care, and these changes have resulted in the recognition and encouragement of our customers and suppliers. This has been considered as a better interaction with the environment, interpersonal relationships among work teams, and the improvement of the whole community.
It has also resulted in a better relationship with our neighbors who observed that the company –as part of our work objectives – both values and cares for the environment and interpersonal relationships. This has led to more open communication and collaboration with us, resulting in mutual support to create a better coexistence with all parties involved.
What are the immediate and future plans of the company to continue innovation in CSR and sustainability?
We are implementing innovative solutions in the use of electronic equipment at our offices with the goal to use less paper.
Also, we are studying ways for our highest-level personnel to complete their temporary assignments at home. In this way, with the use of online technology, they can have more family time and thus achieve a firmer work-life balance.
As regards future projects, we are planning to create an investment fund to use equipment with less energy consumption and pollution, which can help us to improve air quality.
We are also planning to cover new routes and other routes that to date have not been covered because they are difficult to access. In this way, we can serve the most marginalized indigenous communities in our country.