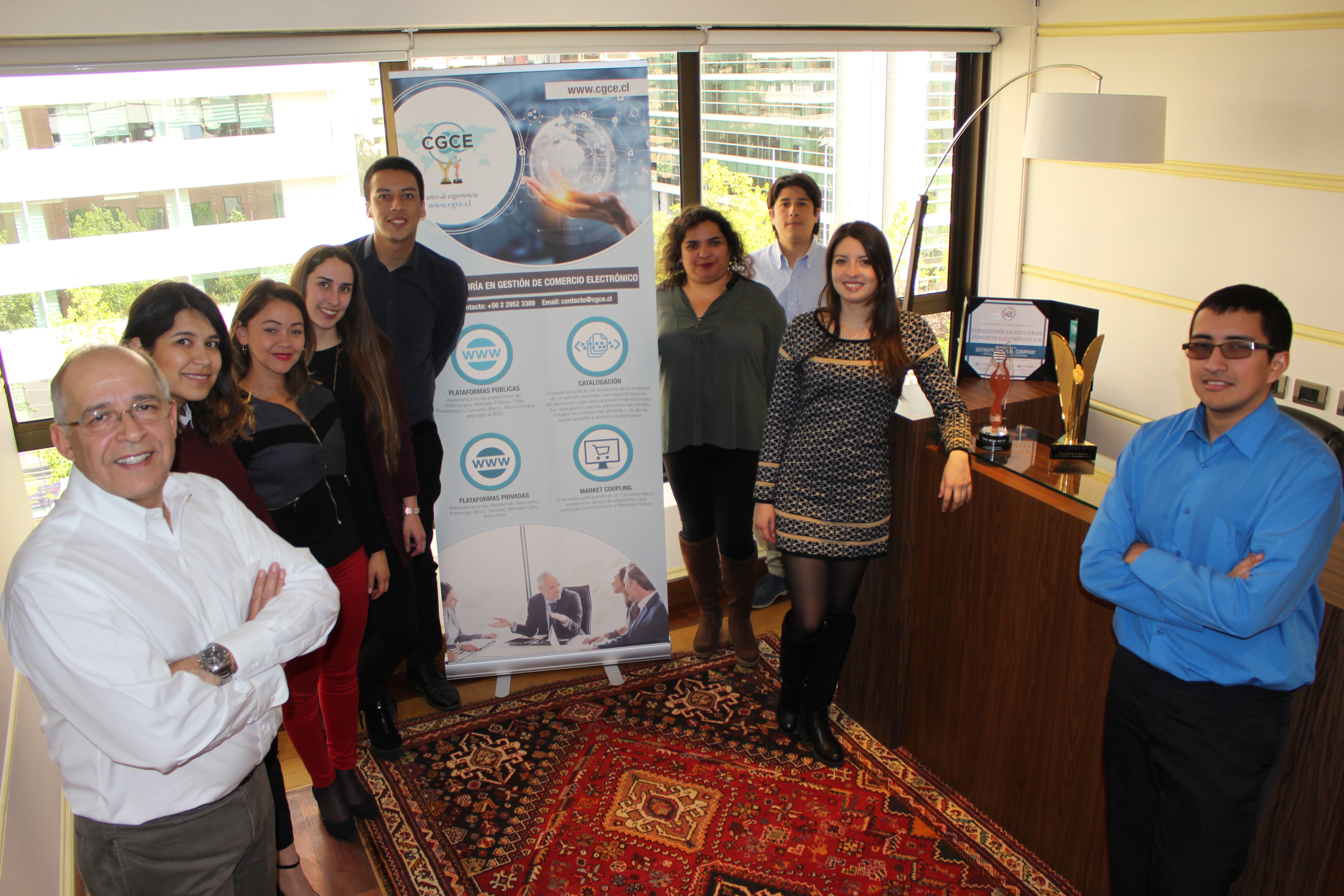 CGCE: "To be recognized at a national and international level as a consulting firm that is concerned with Labor, Social, and Environmental relations."
The CGCE Company of Chile has achieved the WORLDCOB-CSR certification status as a Socially Responsible company for its corporate policies consistent with sustainability and social causes at a local level.
In addition, the organization has to its credit one THE BIZZ award for business excellence, awarded in 2018 by the World Confederation of Businesses.
Regarding this new business achievement, Mr. Carlos Campo Parra, General Manager of the organization, granted us an interview where he shares what the WORLDCOB-CSR certification represents for the objectives of his organization.
Brief description of your company
We are a Consultant offering advisory services in different platforms of Electronic Commerce, mainly in Public Purchases, which is directed towards companies that want to market their products or services with the State, by means of different modalities of purchase, Public and Private Tenders, Direct Treatments, and Framework Agreements, among others. Additionally, we provide transparent information on the transactions carried out through the different e-commerce platforms aimed at satisfying the needs and growth of our customers.
What are the goals of your company?
To be recognized as leaders in the Region while providing Consulting Services for Government Procurements and by offering advisory services to companies, both at a National or International level.
What are the competitive advantages of your company?
The general manager was part of the team that incorporated electronic catalogs as an e-procurement tool, in the public procurement platform of Chile, under the Framework Agreements model, for small, medium and large suppliers, to sell their products and services on a permanent basis to the State for a set period of time. Additionally, we provide Integrated Advisory services that cover the operational issues as a legal platform, with a multidisciplinary team of professionals, lawyers, engineers, designers, business managers, journalists and others, all with professional titles and updated in each of their specialties, which ensures the quality during the process, as well as in client deliveries.
What aspect do you think CSR improves in companies?
It favors an organizational climate and labor conditions and the work is well received by the community, the suppliers, and the clients.
What value have you recognized in the process of obtaining the WORLDCOB-CSR certificate: 2011.3?
The way to apply the policies that existed internally but weren't documented or certified.
What are the benefits of obtaining the CSR certification?
To be recognized at a national and international level as a consulting firm that is concerned with Labor, Social, and Environmental relations
What would your message be for companies interested in obtaining a certification in Social Responsibility?
The certification allows their work to be recognized as a contribution to the community and its collaborators, and it's a distinctive hallmark that stands out from other companies.