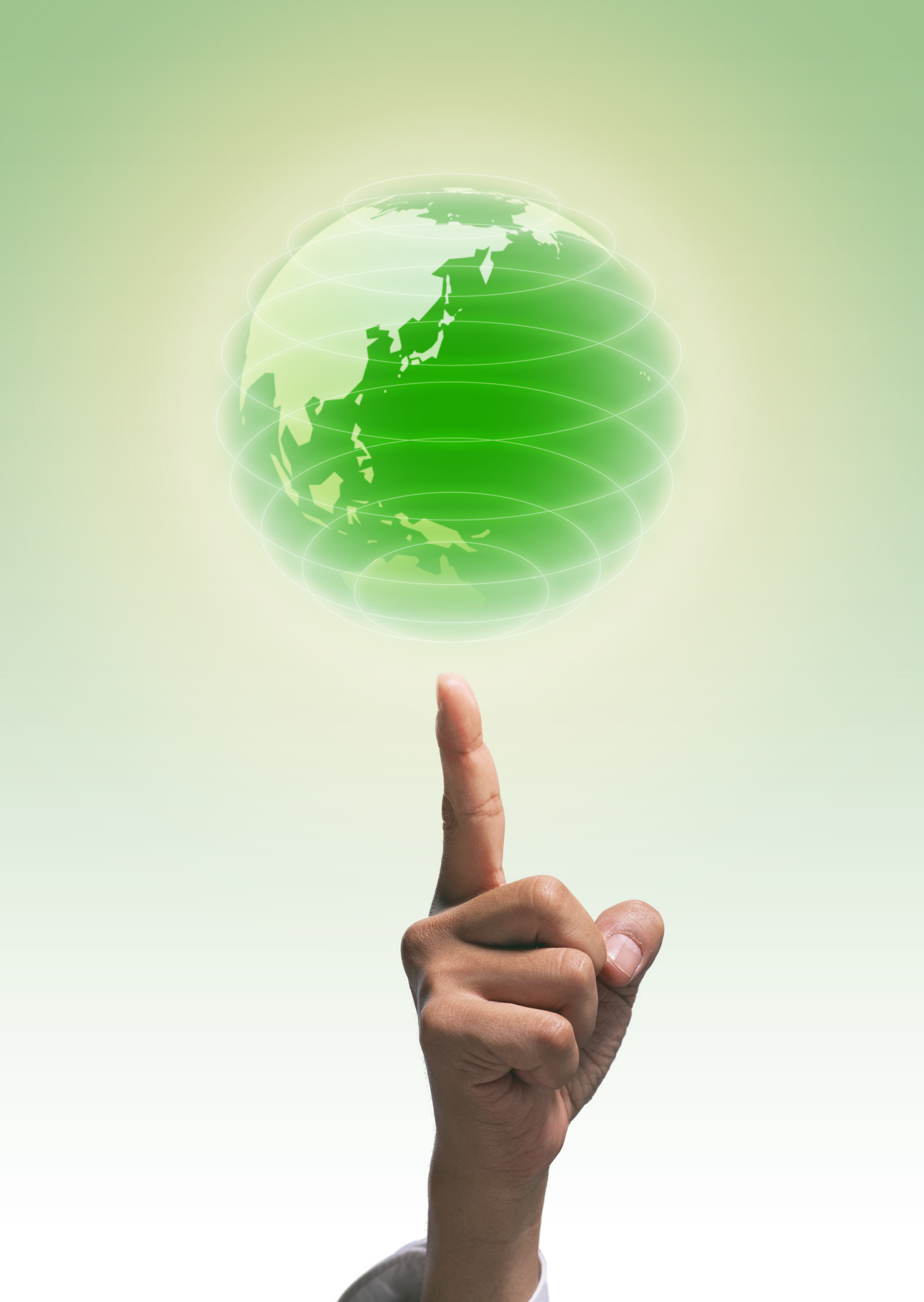 Corporate Social Responsibility: The new frontier of excellence
Dante Pesce, Director of Vincular in Chile and one of the foremost academic experts in Latin America regarding CSR, is interviewed by Jorge Emilio Sierra Montoya, Director of the magazine "Desarrollo Indoamericano" ("Indoamerican Development" magazine)
Corporate Social Responsibility:
The new frontier of excellence
By: Jorge Emilio Sierra Montoya (*)
In recent years, and particularly at the beginning of the new millennium, a huge Corporate Social Responsibility (CSR) boom erupted, which Latin American countries were not oblivious to.
It is about having a modern vision towards CSR, beyond just simple philanthropy, that has extended to organizations such as the United Nations, the European Union and ISO – the International Organization for Standardization – which already has a standard in this area: ISO 26000, in addition to standards related to quality and the environment.
"For ISO, CSR is the new frontier of excellence – just like in the 1950s when there was the quality movement – all within the framework of sustainable development", explains Dante Pesce, director of Vincular, the prestigious research center at the Catholic University of Valparaiso, in Chile.
Vincular is a research center specializing in CSR, a field in which they offer business consulting services, ranging from leadership training to developing management tools as a "step by step guide", based on practical experience rather than academic knowledge.
The director, Dante Pesce, highlights that Vincular has grown rapidly from its inception in response to the ever increasing demand from the business world, where, in turn, CSR emerged for multiple reasons – including the pressures of public opinion and the benefits that came from development projects in their own businesses.
According to Pesce, what the issue is now is a lack of know-how – in other words, how to carry out CSR in its strictest sense – even though the situation used to be worse in regards to a lack of understanding and confusing the issue with charity or philanthropy. Although the topic is understood better today, how to do business in the different areas that fall under it is not: corporate governance, working practices and fair practices with contractors and suppliers, as well as a commitment to the community.
"Today a modern vision of CSR is needed", he reiterates.
Best practice
But what exactly is CSR in Pesce's opinion – one of the most respected experts on this matter in Latin America? Here are his thoughts below.
According to him, above all, CSR is a combination of best practices that must be included in corporate policies, starting from the company's mission and vision through to their principles, then passing through what is correctly called corporate governance, and finally, arriving at the operations of the company.
It is, then, a cross-cutting issue, found all throughout the company in its multiple areas, and it must be so relevant that those best practices mentioned above relate to the specific business activity that the company is involved in.
Having said that, it's obvious that many firms have these types of policies and strategic plans which they usually review on an annual basis. What happens then, when they lack a CSR policy, nor do they have any mentions of it in their mission or vision? The answer is simple: it has to be added!
That, he says, is the first step, which means that senior level management – from the board down to the president, management or head office – have an awareness of the issue, provided that they want to be recognized as socially responsible in light of international criteria that are considered in the Global Reporting Initiative (GRI), for example.
"If the leaders do not have faith in CSR and sustainability, it is very difficult for them to lead their organization in this area", warns Pesce, while also stating that such leadership cannot be undertaken by middle management.
It therefore requires directors to be in tune with what's going on in the world, to have an adequate long-term vision (i.e. sustainability) and to take on the lead role that is necessary both within the company and in society. 
 "This is what they are paid for", he says with a critical, almost complaining tone. And he adds: "That's their normal role".
The seven areas
People might say all of this is rather theoretical. But how should CSR be addressed in practice? How can it be carried out?
Before answering, Pesce makes it clear that there is no complete agreement on this worldwide, although consensus has been reached regarding the different areas that is made up of, at the very least in the voluntary guide from ISO mentioned previously. Specifically, the seven areas are: 1- Corporate governance; 2- Working practices; 3- Environmental practices; 4- Human rights practices; 5- Fair operational practices; 6- Consumer, user and customer issues, and 7-Commitments to community and social development.
The first, Corporate Governance, sets out the parameters (mission and vision, principles, and codes of ethics or conduct) by which a company manages and  improves upon and which they are evaluated on by stakeholders or interest groups: employees, clients, suppliers, the community…
The other areas are operational and refer to business management: for healthy working practices, employees must fully show that they adhere to them, not just the company simply stating that they have them; for environmental management practices, according to international frameworks such as the standard ISO 14000 that is "a good indicator"; for human rights, far from limiting themselves to the conventions set out by International Labour Organization (ILO) or local standards, companies must instead act with all due respect in regards to the formation of unions and the right of free association of workers, without discrimination and with incentives for employees such as professional development or training.
As for fair working practices, this means companies respecting contractors and suppliers, guaranteeing equal opportunity, on-time payments, not abusing a position of power and developing an excellent value chain; for clients and consumers, it means providing them with adequate post-sale services, appropriate product labeling and, especially, making sure that in contracts "the small print isn't so small", without any tricks involved.
The final area, commitment to the community, can be shown for example through plans for education, employment, health and the environment, almost always done in collaboration with government, universities and/or NGOs, which creates many benefits – he says.
Corporate strategy
Based on the above, it's not difficult for a business to outline a CSR strategy, even more so when it possesses in general – and in whatever format – a plan for development, working policies, consideration for the environment, relationships with contractors and suppliers, clients and more clients – all of this in a context where there are high expectations on productivity.
What's missing then if nearly all companies have these types of policies and practices in place, even in an informal way, which cover topics innate indicative of sustainability and CSR?
"They haven't put a structure in place – more a science, if you will. Or constructed a system", declares Pesce, recalling his vast experience in consulting, educating leaders and research in developing CSR management tools.
In short, he calls into question when these practices are dispersed without being integrated into a corporate strategy: he therefore encourages coordinating actions, either in a specific area or department within the business (which he considers to be "most likely"), and recommends creating CSR committees within companies, with the different management areas grouped together (personnel or human resources, administrative, financial, etc.).
On occasion there is a manager that coordinates this, like an HR manager, he adds, not without clarifying that businesses are almost always reluctant to create new positions, apart from large businesses or multinationals, where it is normal to have a CSR manager or a sustainability supervisor, always with the aim of coordinating activities, given the cross-cutting nature of these programs.
In order for small and medium businesses (SMEs) to be socially responsible, they join up with larger businesses, which usually "advise" them – being their biggest customers – to adopt good governance, and environmental and social practices in the most basic terms.
"Professional trade organizations play a key role here, with leadership and guidance", he says.
Costs and benefits
 "This is a myth! It's not true that CSR is only for large companies or that it's expensive!" – this is Pesce's unequivocal expression upon hearing that many companies, especially SMEs, refrain from moving forward with social programs due to their high costs.
On the contrary, during his time in this sector he has found that when CSR management systems are implemented, the substantial reduction in costs becomes clear afterwards, due to factors such as fewer work-related accidents and labor disputes, the increase in productivity, improved relations with providers, clients and moneylenders, and improved performance in commercial relations.
"It's not an expense", he assures us, "but rather an investment – an intelligent investment that also attracts investors".
 "It's a win-win situation", he enthusiastically maintains.
 (*) Director of "Desarrollo Indoamericano" ("Indoamerican Development") magazine, Simón Bolívar University (Barranquilla, Colombia) – jesierram@gmail.com