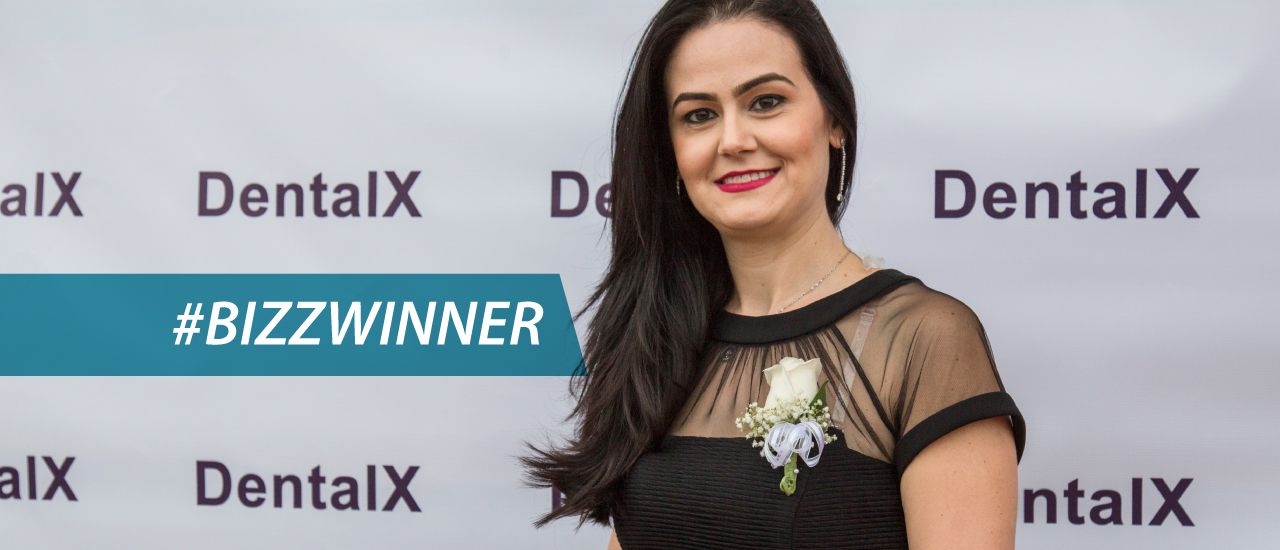 DentalX has an amazing staff that truly cares about the patients.
Dental X has been recognized with The BIZZ Award in the Entrepreneurial category, the company offers to their clients all dental services in Ontario Canada.
We had an interview with Anaida Deti, CEO of the company regarding the most recent recognition that the company received for its business excellence.
A brief description of your company
DentalX is a full dental office, we offer all dental services from dental cleanings and check-ups to complicated extractions and implants.
Business sector
Healthcare/Dental Office
What are the goals of your company?
We focus more on the preventative side of dentistry by offering longer dental appointments which include oral hygiene instructions in a more extensive way including visuals as well.
The office looks different as well, it gives you more like a spa feeling than a dental office. We offer different relaxing techniques for the patients making the dental appointment more relaxing and less scary.
We specialize in seeing nervous patients that do not like going to the dentist. Our warm environment and techniques make them more comfortable.
We want to help as many people as we can with their oral/dental health and the most important thing for patients to look forward to their dental appointment.
What are the competitive advantages of your company?
DentalX has an amazing staff that truly cares about the patients.
What has been achieved by your company since its creation?
My passion and dental expertise have garnered me media coverage on Rogers Daytime Television, Sirius XM Radio's What She Said, GlobalTV, CTV, CP24, CTV NewsChannel, Newtalk1010 and more. I have been featured in the Toronto Star, Elevate, Parents Magazine, Focus Magazine and more. I am the dental blogger forHuffington Post, Thrive Global and Inside Toronto. My blogs are usually featured on Oral Health Group website.
We have won several awards: 2018 The Bizz Award Business Excellence Awards, 2018 CHCH Business Excellence Awards for Business who Gives Back, 2018 ODHA Community Service Award, 2017 Urban Hero Honour Award in the Health category, 2016 Patient's Choice Award Winner by Opencare. I was a 2015 Mompreneur Award of Excellence finalist.  I was selected as the 2018 Top3 outstanding women for Entrepreneurship and Business in the GTA from The Waterfront Awards.
What projects has your company developed?
DentalX loves helping the community.  I have made it my mission to educate patients on the importance of dental health. I founded Mission Kind (Kids In Need of Dentalcare), to help children aged 6-16 obtain much needed dental work at no charge.  We offer free dental services twice a year to people that need it.
What are the most challenging goals that your company has accomplished?
My goal is to make DentalX a franchise and we are working toward that goal.
INSTITUTIONAL INFORMATION 
Company: DentalX
Company Sector: Healthcare/Dental Office
Company Representative: Anaida Deti
Title: CEO
Adress: 170 Rimrock Rd., Unit D2, North York, Ontario, M3J 3A6
Phone Number:  416-630-9000
Fax: 416-630-9003
Website: www.dentalx.ca
Facebook: https://www.facebook.com/dentalx.ca/
Twitter: @dentalxsmiles
Instagram: @dentalx.ca