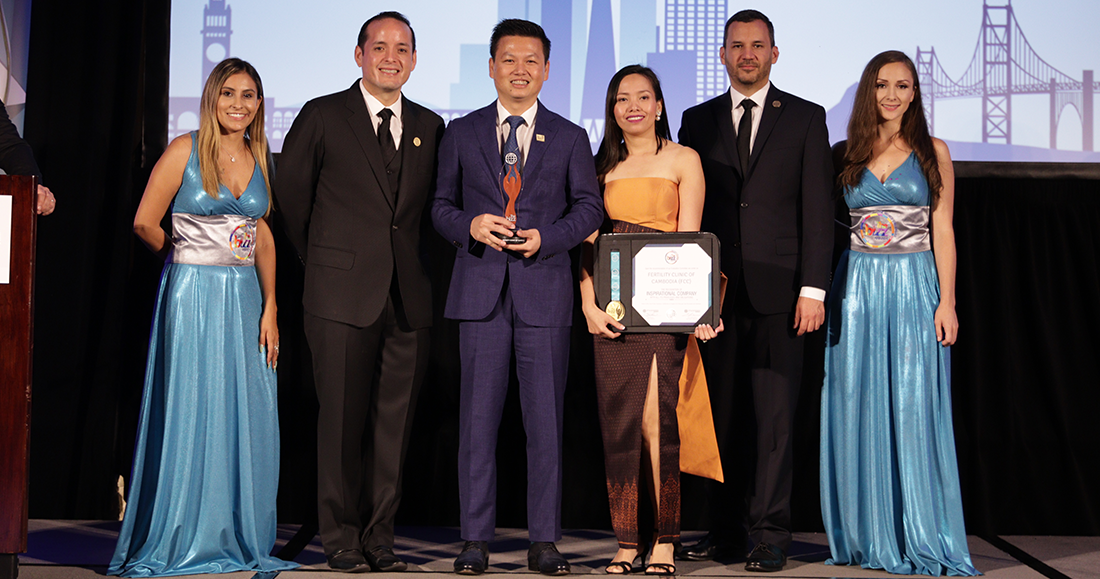 Fertility Clinic of Cambodia: Being the first IVF clinic with cutting-edge technology
Brief description of your company
First started as "Sokteang Cabinet" in 2012 and then officially became Fertility Clinic of Cambodia (FCC) in September 2014, we are the first and leading clinic specializing and pioneering in Assisted Reproductive Technology (ART), Gynecology, and Obstetrics in Cambodia.
2. Business sector
Fertility management and reproductive health
3. What are the goals of your company?
To treat our patients as our first priority and to provide them with state-of-the-art infertility treatment in a caring environment (mission)
4. What are the competitive advantages of your company?
We are the first and leading fertility clinic with state-of-the-art technology, specialized doctors, and competent staffs with high professional ethics. FCC provide services to only legal couples.
5. What has been achieved by your company since its creation?
FCC has achieved tremendous success in making the parenting dreams of hundreds of families come true through its thorough consulting and efficient infertility treatment.
FCC is rewarded with a well-known reputation, pride, trusted name, and appreciation from all patients who realized their dreams of a happy and complete family. FCC is widely recognized nationally and internationally and it is named the clinic with "the Best Medical Practice" and awarded by the European Medical Association in Luzern, Switzerland, in 2017.
6. What projects has your company developed?
Corporate social responsibility (CSR) is a significant project part of what we are doing. Our CSR projects include appreciating and improving our people's competencies, providing the best treatment to our patients, and giving back to our community.
7. What are the most challenging goals that your company has accomplished?
Being the first IVF clinic with cutting-edge technology is already a huge challenge we overcame. In addition, it would be about bringing the positive perception toward infertility and encouraging people to seek consultation and treatment on time.