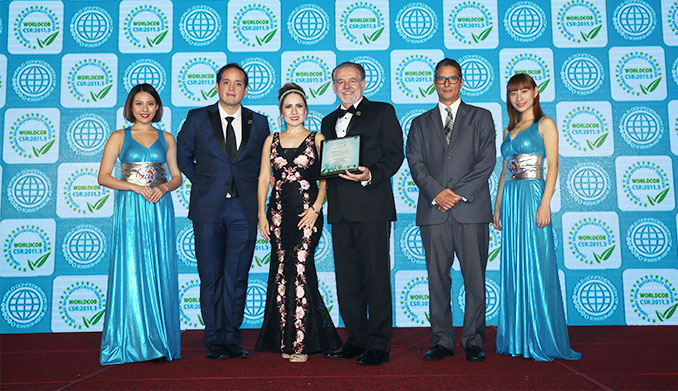 Fletes Sotelo Received WORLDCOB-CSR Certification for the Seventh Time
During the BIZZ AWARDS AMEA 2018 ceremony last november 14 in Hong Kong, the board of directors of WORLDCOB decided to grant the WORLDCOB-CSR certification to the mexican company Fletes Sotelo.
Manuel Sotelo Suarez, the legal representative of the company, attended the ceremony of THE BIZZ to receive THE GLORY Award in the Entrepreneurial category. The occasion in which he also received WORLDCOB-CSR certification.
With this achievement, the company reaches the WORLDCOB-CSR certification for the seventh time in its story, This is evidence of the company's interest in maintaining business policies in line with environmental sustainability and social causes.
WORLDCOB-CSR is a norm that establishes the requirements that a company must meet to be recognized for its adherence to a culture of ethical values, maintain a management system that integrates Corporate Social Responsibility and is in a process of continuous improvement.
For more information visit http://www.worldcob-csr.com/
[kad_youtube url="https://www.youtube.com/watch?v=7YRP5OQdD4E" ]