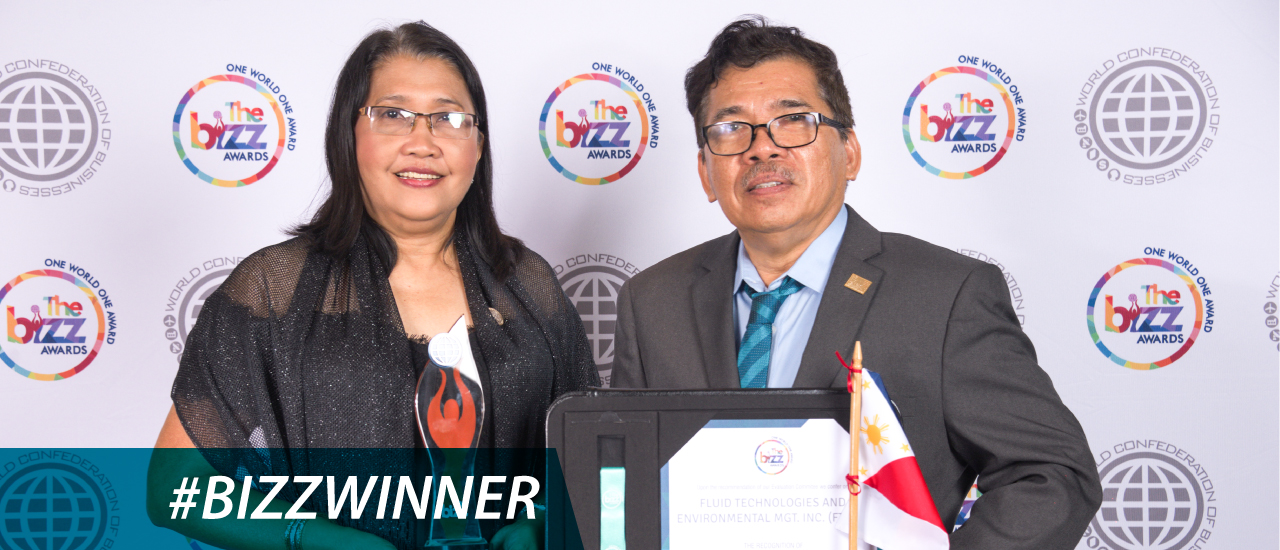 FTEMI: We are committed to satisfying our customers by providing them superior quality products
A brief description of your company
Fluid Technologies and Environmental Management, Inc. (FTEMI) is an enterprise that provides technical services to the Philippine industries in support of the environmental objectives of the country. We are committed to satisfying our customers by providing them superior quality products at competitive cost and a consistently reliable customer service that are based on trust, sincerity, and cooperation.
Business sector
We are a multi-faceted company that belongs to the environmental business sector which focuses on air, water and wastewater management. We are also involved in Sales and Trading with our chemicals and biological treatment for industrial, commercial and public wastewater. We provide Environmental Consultancy Services which allows us to prepare Environmental Studies and Reports for the Issuance of Permits necessary for business. Finally, we also provide Engineering Design, Construction and Operation and Maintenance Services to our clients.
What are the goals of your company?
FTEMI was originally established with a noble goal in mind- to address the environmental issues of the country at that time. Until today, it still exists to assist the Philippine government in keeping up with the environmental challenges that the country faces. We look forward to establishing business partners internationally to expand the operations of the company.
What are the competitive advantages of your company?
We are a one-stop shop company on Sewage Treatment Plant (STP) and Waste Water Treatment Plant (WWTP) where we design, fabricate, rehabilitate and construct our clients' plants. We provide excellent work in maintaining Cooling Tower and Boiler Water Treatment and Bio-Augmentation Treatment Program. We provide manpower and supervision in sustaining the operations of our clients. Lastly, we have developed and patented our Portable/ Compact Wastewater Treatment System suited to treat waste emanating from Quick Service Restaurants (QSR) like MacDonald's- the Philippines, Shakey's Pizza Asia Ventures, Inc., Epicurean Partners Exchange, Inc., Kenny Rogers Roasters, Richnox, Inc.
What has been achieved by your company since its creation?
We are able to conduct our business locally as we are accredited by the Philippine Contractors Accreditation Board (PCAB). Last March 5, 2018, we were given our ISO (International Organization of Standardization) Certification. After 20 years of the company's existence, we are finally being recognized abroad. Last year, we received three (3) International Awards: the Gold Award for Excellence and Business Prestige from the Quality Summit New York 2017 held at New York last May 29, 2017, the Golden Award for Quality & Business Prestige of the Global Trade Leaders' Club held at Madrid, Spain last November 20, 2017, and The International Diamond Prize for Excellence in Quality 2017 (Gold Category) held in Vienna, Austria last December 9, 2017. Come July 2018, we will be receiving another prestigious award from the World Confederation of Businesses: The Bizz Americas 2018 which will be held in Miami Beach, Florida.
What projects has your company developed?
Over the years, we have designed and constructed plants for multi-national companies like the Coca-Cola Bottlers Philippines, Inc., Phinma Property Holdings Corporation, Hanjin Heavy Industries, and Construction Company, Limited and various sites from Quick Service Restaurants. We are currently busy with many more projects being undertaken by the company.
What are the most challenging goals that your company has accomplished?
Two things come to mind: 1. We acknowledge that acquiring the ISO certification was quite an accomplishment but maintaining this certification will be a challenge but one that we, as a company, is committed to doing. And 2. Times are changing. We, as FTEMI, needs to adapt to the changing times as we continue to provide excellent services to our clients, inventing and reinventing our products in suiting the needs of our clients while maintaining utmost integrity and professionalism and finally, rising up to the challenges of dealing with our competitors. We are hopeful that as we face these new challenging goals, FTEMI will achieve whatever comes our way.
INSTITUTIONAL INFORMATION
 Company Name: Fluid Technologies and Environmental Management, Inc. (FTEMI)
Name of Company representative:  Ms. Eden B. Culala
Job Position: Chairman & CEO
Country: Philippines
Email: ebc@ftemi.com
Website: www.ftemi.com
[kad_youtube url="https://www.youtube.com/watch?v=5LPrxAMEfAM&list=UUD_zDe5XMo8FPk4-fLB12Ng&index=31″ ]