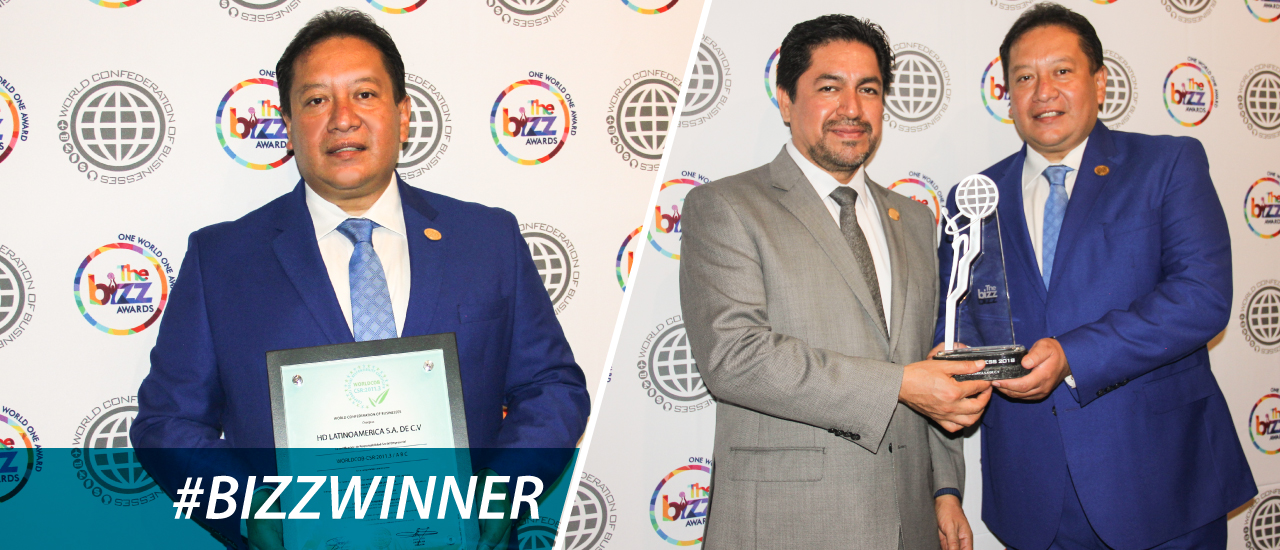 HD LATINOAMERICA ha logrado un doble reconocimiento por parte de WORLDCOB en Ceremonia Privada
La empresa HDLATINOAMERICA de México ha logrado la hazaña de obtener un doble reconocimiento por parte de WORLD CONFEDERATION OF BUSINESSES, por un lado han sido reconocidos por su excelencia empresarial con THE BIZZ en la categoría "PEAK OF SUCESS", siendo esta la segunda oportunidad en la que reciben este galardón.
Por otro lado, y posterior a un proceso de evaluación por parte de nuestros auditores WORLDCOB-CSR, la empresa ha logrado certificarse bajo la norma en Responsabilidad Social Empresarial WORLDCOB-CSR:2011.3.
HD LATINOAMERICA es una empresa dedicada al negocio de la seguridad informatica vista desde el punto de lo tangible como lo intangible, ambas partes son sumamente importancias en el entorno de seguridad de las empresas, las cuales no se pueden basar solamente en un software o un hardware, deben tener una combinacion de ambas para poder generar una seguridad mixta la cual nos permita brindar al cliente un ambiente confiable y seguro.
En relación a ser reconocidos como una empresa socialmente responsable por parte de WORLDCOB,  el ing. Francisco Javier Alvarez, subdirector general de la organización comenta : "es un proceso interesante de recorrer ya que nos da al final responsabilidades y valores, Daniel Javier que fue nuestro auditor nos fue guiando en lo que no teníamos al inicio y necesitábamos cumplir, alinearnos y documentar, lo cual nos llevó de la mano al éxito, la certificación fue un esfuerzo de mucha gente y áreas, dando por entendido al final que la empresa, los que la conformamos y nuestro media ambiente juega un papel relevante en nuestra vida diaria".
La empresa ha recibido ambos reconocimientos en una ceremonia privada realizada en Ciudad de México a cargo de nuestro director de Relaciones Internacionales Nicolas Caffaro.
INFORMATION INSTITUCIONAL
Empresa: HD LATINOAMERICA S.A De C.V
Representante: Eng. Francisco Javier Alvarez
Job Position: Deputy Director
Address: Mexico
Telephone: (55) 24555524
Website: www.hdlatinoamerica.com