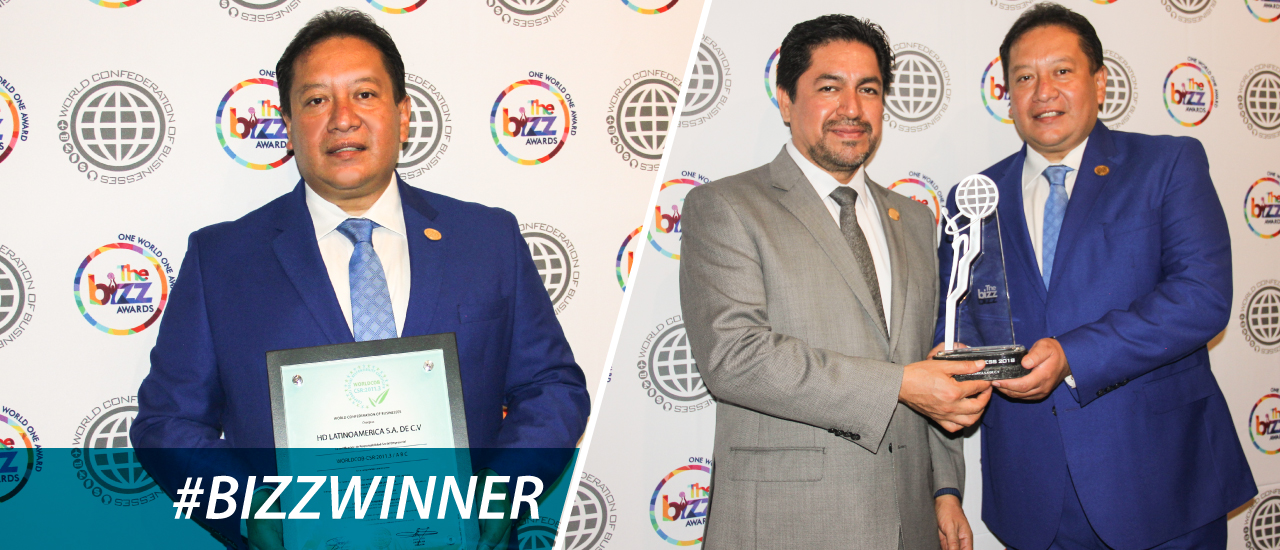 HD LATINOAMERICA received double recognition by WORLDCOB in a Private Ceremony
The company, HDLATINOAMERICA of Mexico, has achieved the significant feat of obtaining double recognition by the WORLD CONFEDERATION OF BUSINESSES. On one hand, they were recognized for their business excellence in the category "PEAK OF SUCCESS", which is the second time that this company has received this award.
On the other hand, and after the assessment process by the WORLDCOB-CSR's auditing team, they were certified under the Corporate Social Responsibility WORLDCOB-CSR:2011.3. standards.
HD LATINOAMERICA is a company dedicated to its security from both a tangible and intangible perspective. we feel that both parts are fundamentally important when related to business security. this should not only be based on software or hardware. it should also be based on a combination of both parts to generate a mixed security system, which allows us to provide our clients with a reliable and safe environment.
In relation to being recognized as a socially responsible company by WORLDCOB, the Eng. Francisco Javier Alvarez, deputy director of the organization, notes: "it is an interesting process to cover where, in the end, this assessment provides responsibilities and values. Daniel Javier, who was our auditor, offered guidance every step of the way from the beginning until the end. He told us what we didn't have at the beginning and the steps we needed to meet, align with, and document. This guidance helped us to succeed and the certification was due to the effort of many people in many areas.  Ultimately, the company and those who are a part of it, and the environment surrounding it play a relevant and important role in our daily lives."
The company has received both recognitions in a private ceremony in Mexico City held by Nicolas Caffaro, Director of International Relations.
INSTITUTIONAL INFORMATION
Company: HDLATINOAMERICA S.A DE C.V
Representative: ENG. Francisco Javier Alvarez
Position: Deputy Director
Address:  Mexico
Telephone: (55) 24555524
Website:  www.hdlatinoamerica.com