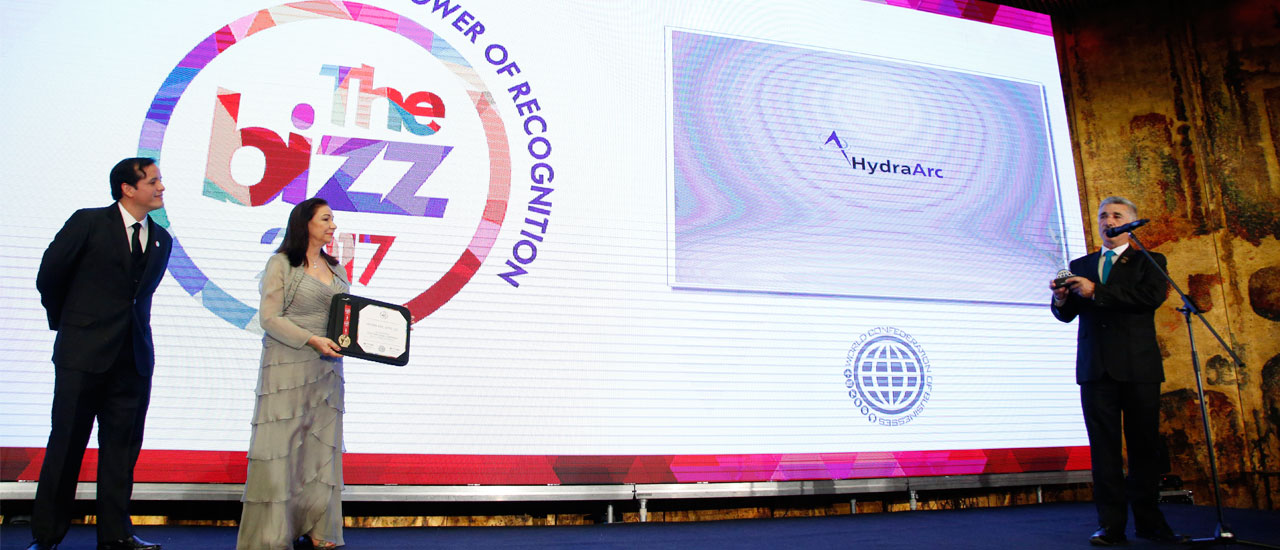 Hydra Arc: "To be recognized by WORLDCOB is an honour"
ydra Arc prides itself on being a world leader in the welding field, combing over 28 years of specialized experience with innovation and a willingness to embrace and develop new technologies. The company has world class fabrication, engineering and manufacturing facilities based on the outskirts of Secunda, Mpumalanga Province, South Africa.
The Hydra Arc group of companies consists of associated companies which operate primarily in the petro-chemical, construction, mining, power generation and more recently, water supply industries. These companies specialize in: pressure vessel & piping fabrication, construction – mechanical, electrical and instrumentation, refinery maintenance – mechanical & piping, supply of specialised labour & training, specialised industrial tooling & equipment supply, water supply: tanks and vessel fabrication
The group chairman, Jose Maciel tell us more about details about the company plans
1. What are the goals of your company?
To become a member of a small and exclusive group of fabricators which are the best of the world with manufacturing of pressure vessels, heat exchangers, piping systems, structural steel and mechanical installations. Further our ambition is to become the masters with turn-arounds and shut downs services for large production companies in South Africa and beyond.
2. What are the competitive advantages of your company?
There are a few like our excellent, dedicated and highly experienced personnel, sustainable strategy for business dealing principles, utilization of flexible approach for optimization of results, excellent and well equipped fabrication facilities, quick mobilization of work forces as per project requirements, optimization and flexibility with the utilization of large fabrication floor facilities under the roof (75 000 m²) as per project requirements, biggest machining facilities on the continent.
3. What has been achieved by your company since its creation?
Hydra-Arc has grown into an award winning group of companies, which has gone from an original base of specialised labour in the petrochemical maintenance field, to a world class fabricator, training facility, and a dominant force in the petrochemical maintenance arena.
4. What projects has your company developed?
Our most notable, would be the five bullets vessels we built to ASME VIII Div 2; we have also completed the CTFE Modules assembly for new plant for Sasol as a first-of-a-kind project in the country. We have built various columns and vessels for the petrochemical industry as well as supply novel solutions in the water storage arena.
5. What are the most challenging goals that your company has accomplished?
With our main area of operations being in petrochemical area, the industry has had a hard time with the low oil price. But in spite of this, we have as a group expanded exponentially year on year for the past 5 years. This is the result of an aggressive expansion strategy into other markets such as water storage and supply.
One of the largest challenges we face as a group is the dwindling local artisan base. In spite of this trend, we have gone from an almost non-existent local artisan base, to training roughly 1000 artisans a year through our Mshiniwami Artisan Academy. The influence of which is evident in our local community.
6. How did you feel to win THE BIZZ?
To be recognised by such a revered institute as WORLDCOB is an honour. This year we will receive our third consecutive award; Beyond Success. These awards have been both an acknowledgement of our commitment to quality, and an inspiration to continually set, and achieve, even bigger goals.
Institutional Information 
Company: Hydra Arc (PTY) LTD
Name: Jose Maciel
Position: Group Chairman
Country: South Africa (Secunda)
Web: http://www.hydra-arc.com
Phone: 27 (17) 620 4300
https://youtu.be/o8jIIQCBmoY?list=PL9dyxUQjUYiV2IqxYcWGQgGMReFKA1SmL