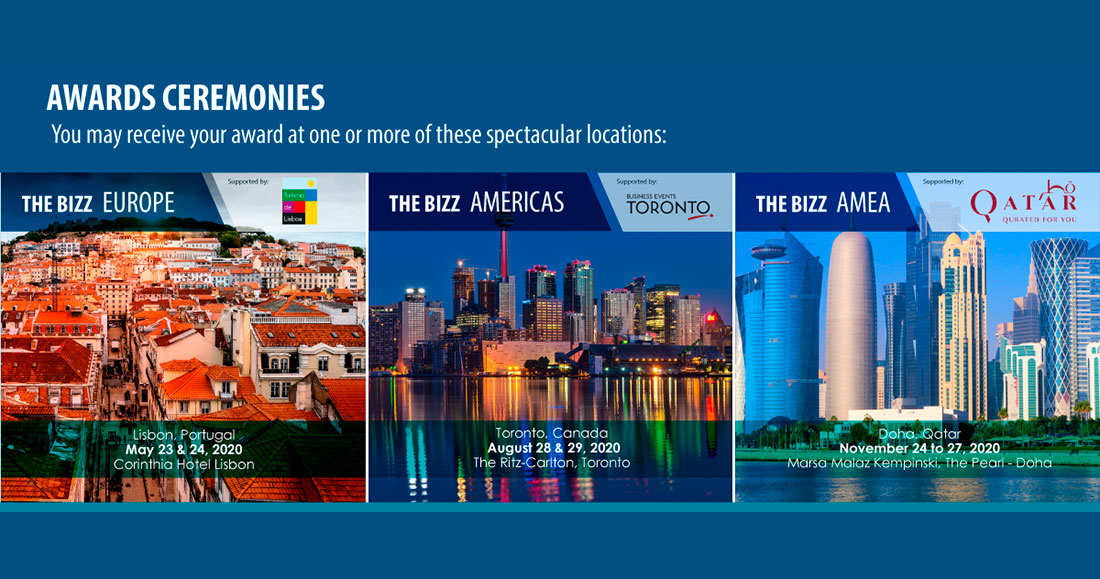 In 2020 Three New Cities will live THE BIZZ Experience
In 2020 three new cities will live THE BIZZ experience, taking ours award ceremonies to:
Lisbon, for THE BIZZ Europe at the Corinthia Hotel Lisbon on may 23 & 24, with the support of the tourism authority of Portugal "Turismo de Lisboa".
Then, THE BIZZ Award ceremony for the Americas will be hosting at Toronto, at The Ritz-Carlton Hotel on August 28 & 29 with the support of "Busines Event Toronto"
And finally, THE BIZZ Award for the AMEA region will be celebrated in Qatar, at the Marsa Malaz Kempinski, The Pearl on November 24 to 27 supported by The National Tourism Council.
Now, you wanna take THE BIZZ trophy on any of this event?
Visit www.thebizzawards.com and apply for your Company to be recognized with this important business recognition.