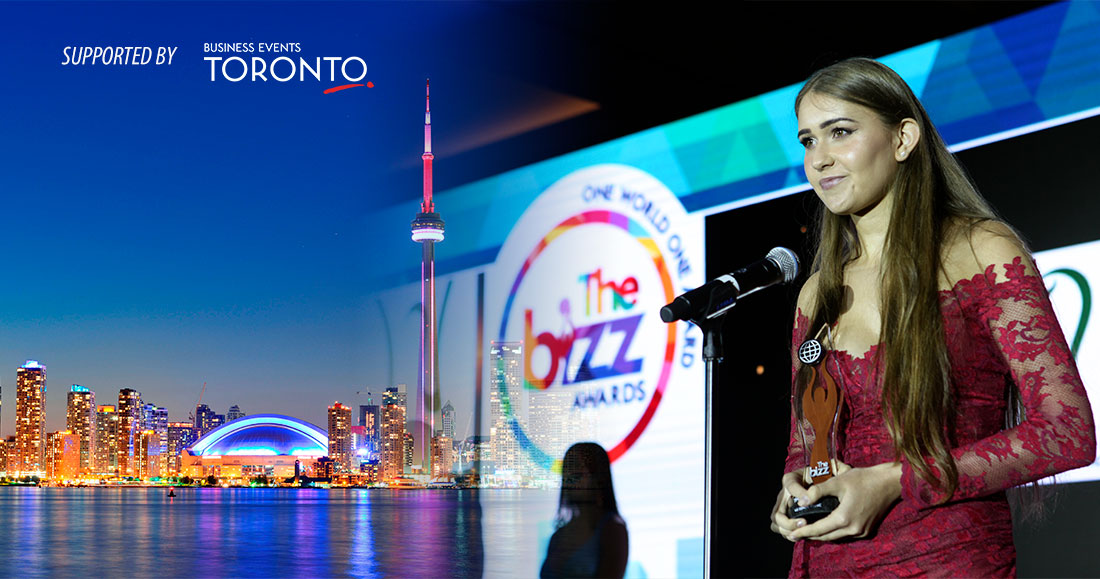 The City of Toronto has been chosen by WORLDCOB to celebrate the next edition of THE BIZZ Americas in 2020 with the Support of "Business Events Toronto"
The next edition of THE BIZZ Americas 2020 will be celebrated in the city of Toronto on August 28 and 29 at The Ritz-Carlton Hotel. This will be the first time that Canada hosts one of the most important business awards in the world.
"We are excited to celebrate THE BIZZ Americas 2020 in the wonderful city of Toronto and we want to especially thank 'Business Events Toronto' with whom we signed an agreement a few weeks ago. This is the first time we will host THE BIZZ ceremony in Canada, so we are very excited to be there." – Jesus Moran, Founder and President of WORLDCOB, during the official announcement in the most recent edition of THE BIZZ Americas in San Francisco, California on August 24.
WORLDCOB is an international organization founded in 2004 in the city of Houston, Texas, whose primary mission is to promote business development worldwide by using specialized tools such as THE BIZZ AWARDS, the most important business excellence award in the world, WORLDCOB- CSR, certificate in Corporate Social Responsibility, and the WORLDCOB TRUST SEAL (WTS)—a seal of business confidence.
In the past, THE BIZZ was held in important cities around the world like Paris, New York, Hong Kong, Rome, Hawaii, Monte Carlo, San Francisco, Amsterdam, and Las Vegas among others; offering its members the opportunity to live the BIZZ experience each year in a different location.
In 2020 WORLDCOB will also celebrate two other ceremonies of THE BIZZ, one for the Europe area on Lisbon on May 23 & 24, and another one on Doha for the AMEA region on November 24 to 27.
With the celebration of THE BIZZ Awards in Toronto, it is estimated that the city will receive as guests approximately 300 executives (Owners, CEO, Directors, Managing Directors), members of WORLDCOB, representing around 100 companies from more than 50 countries worldwide.
In the past, companies from around the world have been recognized with THE BIZZ, like Cambodia Post Bank (Cambodia), Sanaire S.A. De C.V. (Mexico), 36 Corporation (Vietnam), Bank Sohar (Oman), Abdul Samad Al'qurashi (Saudi Arabia), Delgas Assainissement (Senegal), just to mention a few.
Applications for THE BIZZ Americas 2020 are currently open, and you can apply on our website at www.thebizzawards.com