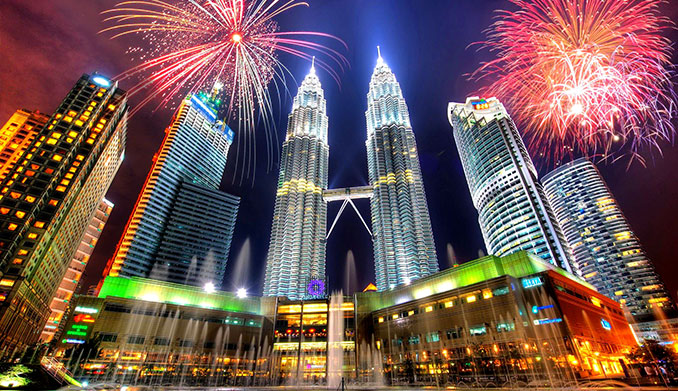 Kuala Lumpur Será la Sede de THE BIZZ Awards AMEA 2019
La junta de directores de WORLDCOB ha elegido la ciudad de Kuala Lumpur en Malasia como sede para THE BIZZ Awards AMEA 2019 a celebrarse los días 26 y 27 de noviembre en el Hotel JW Marriott.
Kuala Lumpur es la más importante ciudad y capital de Malasia que alberga gran cantidad de culturas,  considerándose la ciudad más desarrollada del sureste asiático, de igual manera, Malasia es hoy en día la tercera economía más estable de esa parte del mundo.
La producción de gas y petróleo es fundamental en la actividad económica del país, Las Torres Petronas, ícono de la ciudad, son la sede de la empresa petrolera de Malasia y una atracción turística de Kuala Lumpur.
Otras atracciones turísticas en Kuala Lumpur son: Lake Garden, Chinatown, Little India, Central Market, Bukit Bintang y las islas cercanas a la ciudad como Kuala Besut, Perhentian Islands, entre otras.
Las postulaciones para THE BIZZ Awards AMEA 2019 están abiertas y puedes aplicar a través de este enlace -> http://www.thebizzawards.com/landing/landing-en-facebook.html
[kad_youtube url="https://www.youtube.com/watch?v=B87SUgQkImw" ]