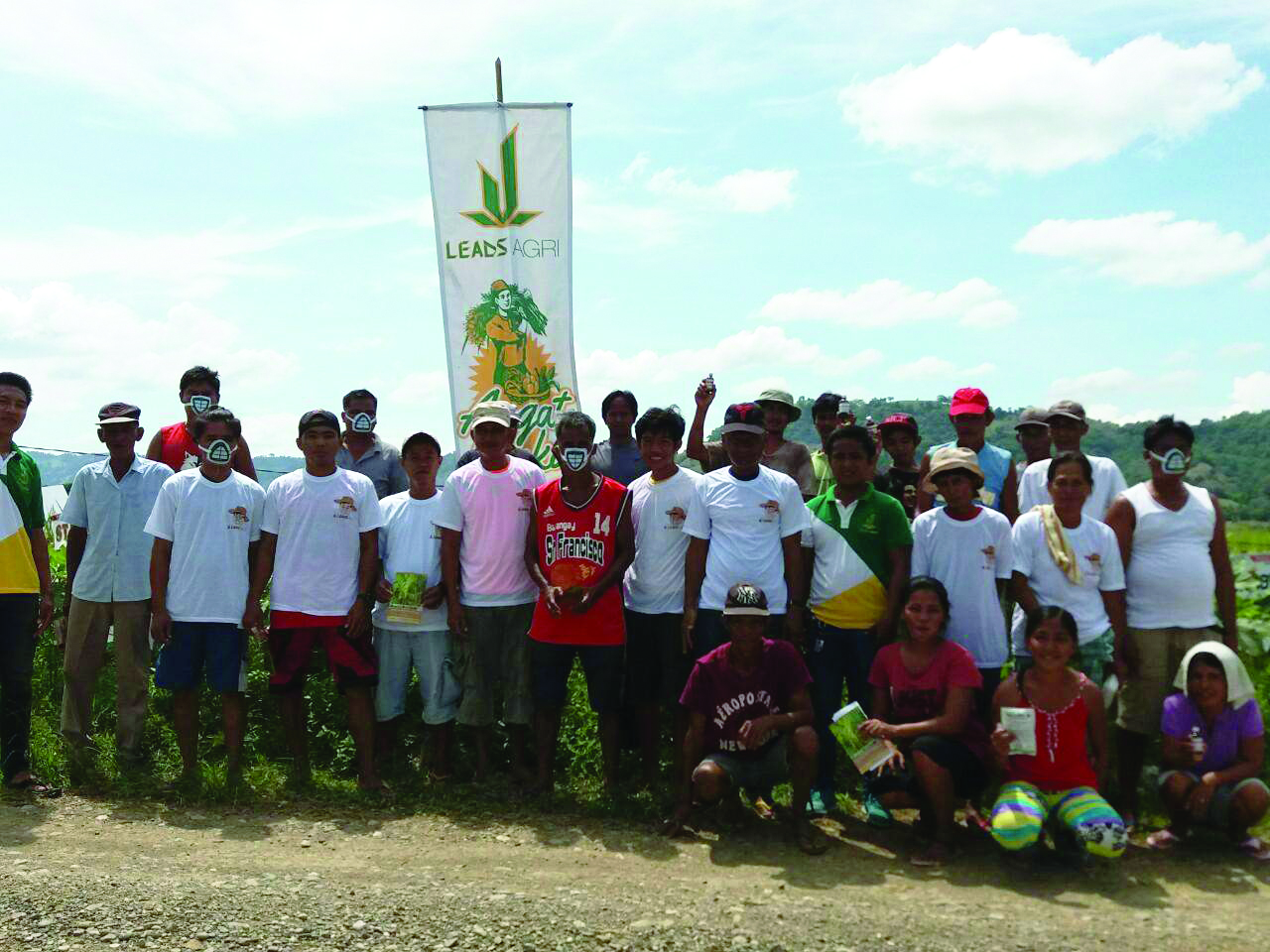 Leads Agri provide solutions to filipino farmers problems
Since 1997, Le
ads Agricultural Products Corporation has persued its corporate thrust of understanding the needs of the filipino farmers better than other. It had reinvented marketing tactics in order to understand their client's needs and satisfied them.
The company, 100 percent Filipino-owned, has emerged as one of the market leaders in an industry dominated by global conglomerates. Also it has steadily produced excellent products and customer-centered programs aimed at improvin
g the lives of the Filipino communities.
The goal of the Company is to help the small farmer increase their crop yield by providing solutions to their production problems.
In the next five years, Leads Agricultural shall launch breakthrough formulations and innovative agricultural, environmental, animal health, household and pharmaceutical products which are of high quality and affordable prices.
The president, Mr. Fernando B. Malveda tell us more details about the plans and projects of his company that is commitment to continuously create opportunities to make all its employees and business partners truly "Proud to be Filipino"
 What are the competitive advantages of your company? 
-We have the full product range for different types of crops
-We have the national coverage
-We already have established good business relationship with our cannel partner
-We have dedicated people that loves their job and share the same goal as the Company
What has been achieved by your company since its creation?
-We have already helped millions of farmers; in terms of lowering the purchase price of the products that are previously priced very high.
-We have already helped people export philippine produce crops abroad (mangoes)
-We have helped many agricultural students graduate thru our scholarship programs
Top 5 position in the Agrochemical industry
What projects has your company developed?
-Financing projects that are geared towards helping farmers
-Crop Nutritional Programs aligned to the need of the crop users
-Angat Saka Program to showcase our products comparing it to competitors
What are the most challenging goals that your company has accomplished?
-Reaching our internal sales target despite the current climate challenges
-Being relevant in the industry that is consistently evolving
How did you feel to win THE BIZZ?
We are greatly filled with joy and the motivation to continue serving the Filipino farmers with quality products at affordable prices. It is indeed a recognition which we shall continue to value as we move forward to achieving market leadership in industry which used to be dominated by big global conglomerates
 
INSTITUTIONAL INFORMATION
COMPANY: Leads Agricultural Products Corporation
NAME: Fernando B. Malveda
POSITION: President
COUNTRY: Philippines – Mandaluyong
WEB: www.leadsagri.com
MAIL: info@leadsagri.com
PHONE: (632) 687-9010