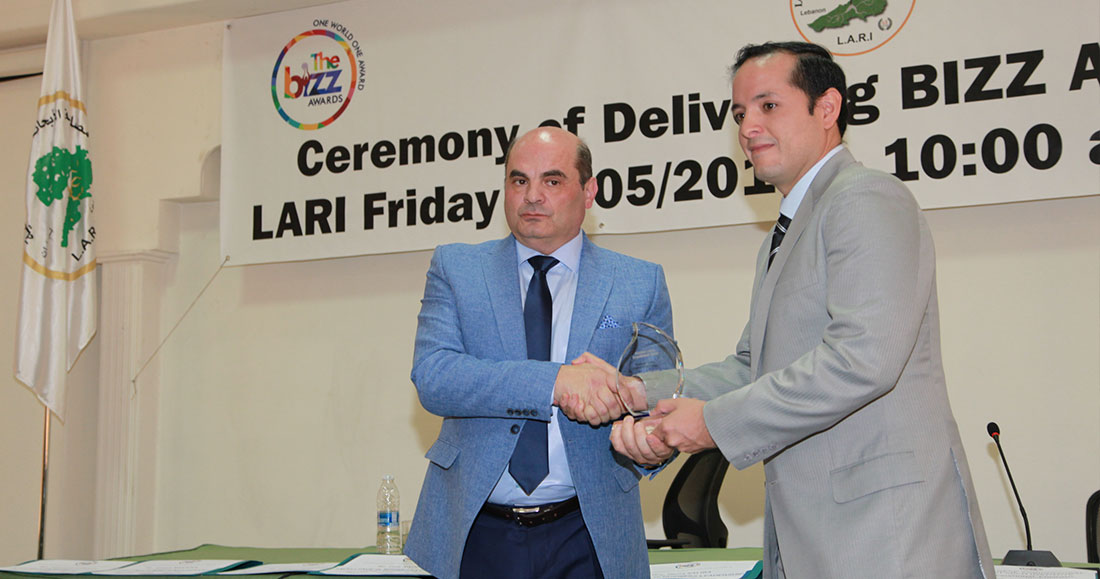 LEBANESE AGRICULTURAL RESEARCH INSTITUTE Recibió Premio THE BIZZ en Ceremonia Privada en Líbano
LEBANESE AGRICULTURAL RESEARCH INSTITUTE  (LARI) es una organización gubernamental bajo la supervisión del Ministro de Agricultura. El instituto realiza investigaciones científicas básicas y aplicadas para el desarrollo y avance del sector agrícola en el Líbano.
La empresa recientemente ha sido reconocida con el trofeo GLORY, por haber logrado alzarse con THE BIZZ en cinco oportunidades consecutivas, en una ceremonia privada que tuvo lugar en Líbano, en las instalaciones de la empresa.
La ceremonia privada fue conducida por Jesús Morán, Presidente y Fundador de WORLDCOB, quien fue el encargado de entregar los reconocimientos a los representantes de la empresa. Sr. Michel Antoine Afran, presidente de LARI, recibió además el trofeo especial "VISIONARY LEADER EXTRAORDINARY AWARD", por sus logros empresariales que lo destacan como uno de los empresarios líderes en su país.