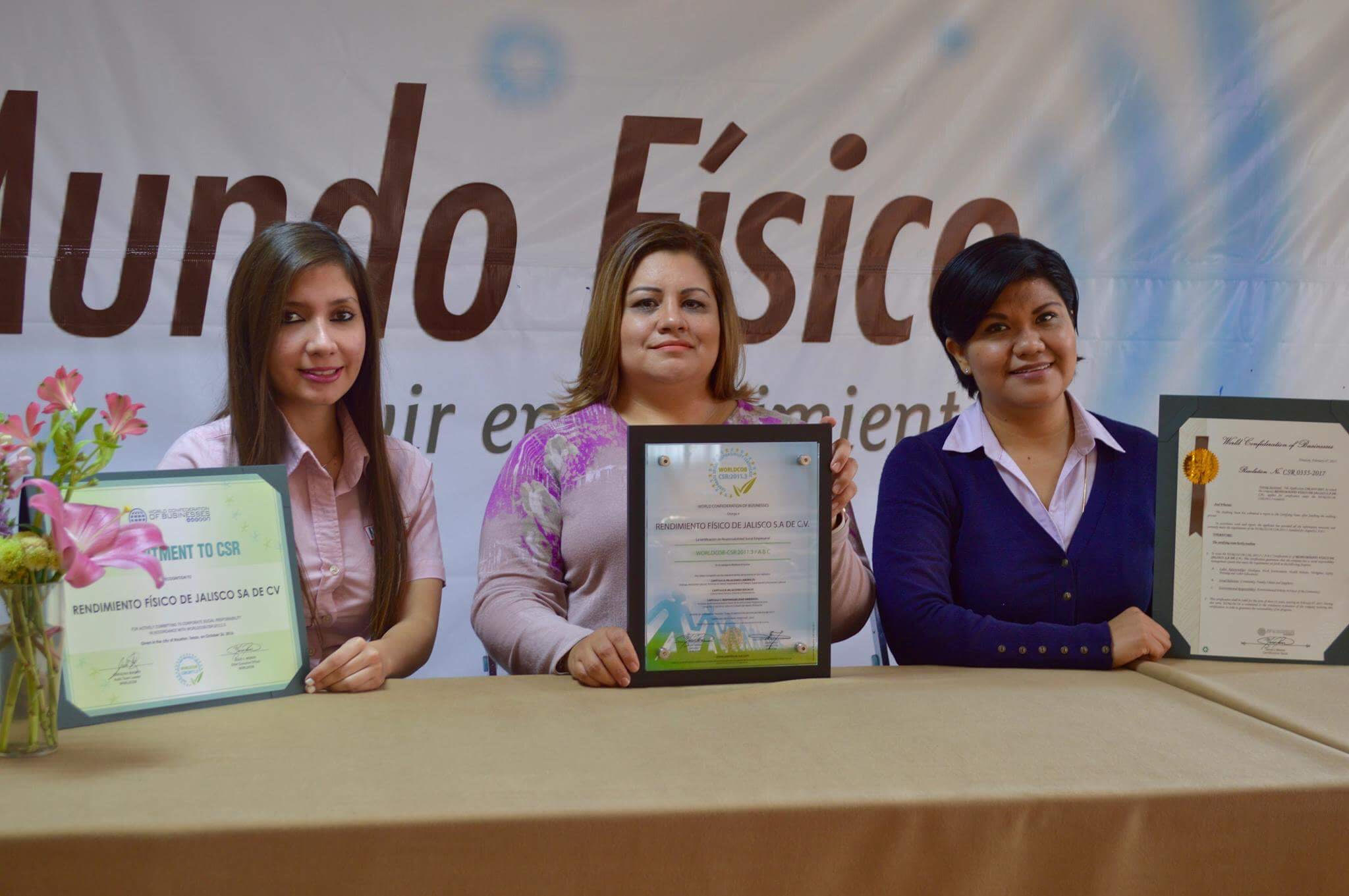 Physical Performance of Jalisco: "The certification reflects our commitment to improve our environment"
The medicine takes on a new meaning for the Hospital of Physical Performance of Jalisco (Physical World) that seeks to be an institution of prevention, diagnosis, timely and definitive treatment for its patients, where these are the key to their processes, and it shows its their Satisfaction and optimal recovery.
Such achievements required a certification, and in that way, this Mexican company opted for the certification 2011: 3, granted by the World Confederation of Businesses (WORLDCOB). This process allowed this organization to develop an exercise of scrutiny and introspection in their processes, which allowed them to focus their attention on the well-being of their collaborators and the community in general.
The administrative director of Physical Performance of Jalisco, Lic. Claudia P. Rivera Álvarez tells us the details about that process; The reasons to bet on CSR 2011: 3 and the new challenges of this company.
What value have you recognized in the certification process?
 It reflected our commitment to contribute actively and voluntarily to improve the social and economic environment of which we are a part.
What are the benefits of being certified?
Our immediate benefit is to optimize our competitive situation and our added value.
What changes do you think there would be in society if more companies were able to obtain the 2011.3 CSR Certification?
A) It would increase the positive image of the country
B) It would attract investment
C) The levels of satisfaction, belonging, commitment and loyalty of people would increase
D) We would be raising awareness about the importance of caring for the planet and its natural resources
E) It would acquire the commitment of the care of the environment, promoting campaigns that raise awareness of the rational use of resources such as water, light, both at work and at home.
4.What challeng
es does your company have in obtaining the CSR Certificate 2011.3?
Demonstrate a great sense of ethics and transparency with both internal and external clients. This means fulfilling the quality and characteristics of the services we offer, providing excellent customer service, complying with contractual obligations and commitments, complying with applicable laws. Likewise, the challenge is to pay reasonable salaries, adopt systems to promote employees and help them to reconcile their working life with the professional.
What Corporate Social Responsibility projects does your company have?
 For the environment: saving of paper, water and energy, digitization of certain documents.
For society: support programs and social work.
For workers: continuous training, more benefits to them and their direct relatives.
How do you think your company has contributed to the development of your community?
Promoting cultural heritage, giving workshops free of charge to those who request it through our support programs.
What aspects do you consider that CSR improves in the environment of the companies that practice it?
Accreditation as a Socially Responsible Company translates into an essential part of each company's values, culture and business strategy, as it generates not only an added value and a competitive advantage but, above all, it contributes to the well-being and development of its employees And the community in which the companies operate.
DATA SHEET
COMPANY: Physical Performance of Jalisco (Physical World)
NAME: Claudia P. Rivera Álvarez
ROLE: Administrative Director
COUNTRY: México – Guadalajara
WEBSITE: http://mundofisico.com/
E-MAIL: contacto@mundofisico.com
PHONE: 52 (33) 3123 2828