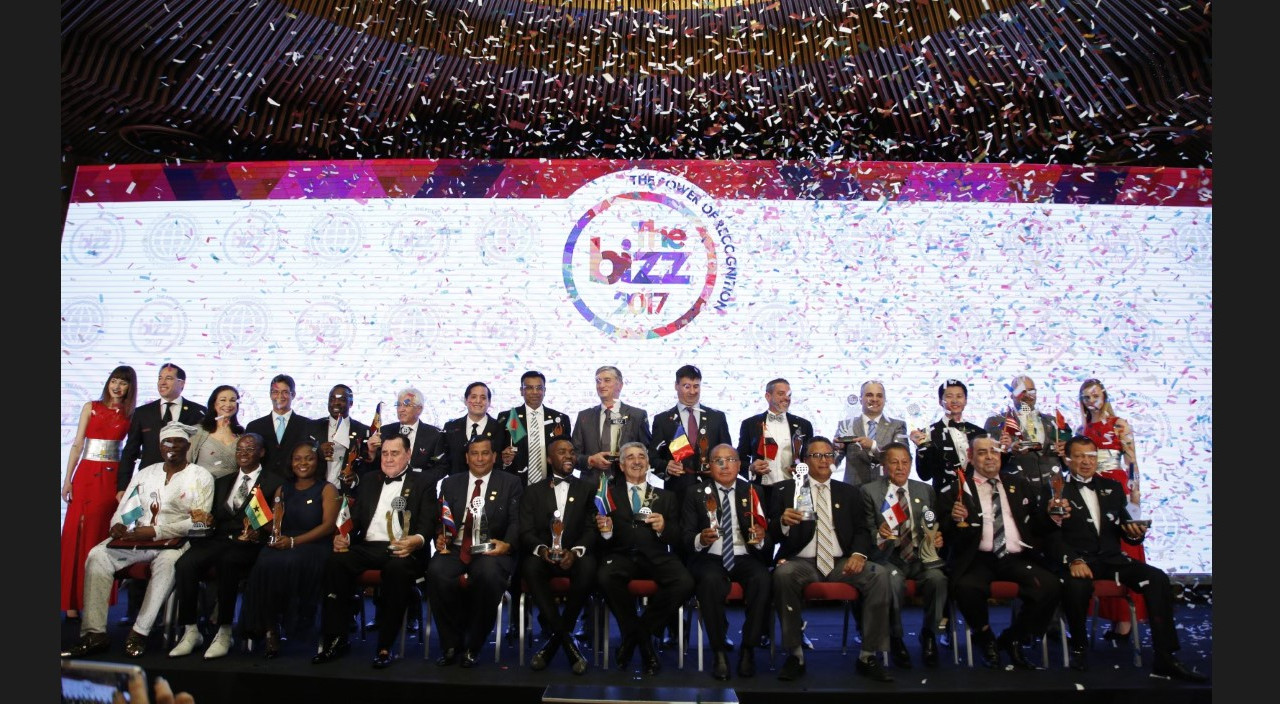 Prestigious companies from all over the world Won THE BIZZ AWARD 2017
More than 20 companies from different parts of the world won one of the most important business awards – The Bizz 2017. This award was given in a gala ceremony held at The Intercontinental Hotel, located in Bucarest, Romania in may 3.
The event included the participation of companies that have managed to stand out for their high standards in business leadership, management systems, quality in their goods and/or services, innovation and creativity, CSR, and other areas.
In this edition, THE BIZZ was given to this companies like: Smart Reader Worldwide; Hydra Arc (Pty) Ltd ; Universidad de Sotavento; JSC "Avers"; Afp Reservas, S.A. ; S.C. Coral Impex S.R.L. ; Agencia de Seguridad Urraca ; ISD Portolan LTD;  Hydra Arc. LTD;   Kwasi Oppong Group Of Companies; Al Ittihad Reinforcement Steel Fabrication Factory; Cooperativa de Ahorro y Crédito Momon Bueno, INC.; Electrónica Industrial y Médica S.A.; Dosso Dossi Fashion Show; Al Ain Equestrian, Shooting & Golf Club; S. Commercial Enterprise; Minera Tauro S.A.C.; DNA Brand Architects; SC. Mega Auto SRL.; National Hotel Angue Ondo; Adnom Communications Limited; Baky Hospitality; Volta Serene Hotel.
The event included the workshop called: "The Power of Recognition" that was given by our Director of Human Development, Nancy Branger.
Also this year the WORLDCOB, has the slogan of "THE POWER OF RECOGNITION" because it want to incentive and motivation companies to continue participating actively in the business world as an example for other corporations in their respective countries, making valid contributions to labor, economic, and social matters.
It's important to be aware that WORLDCOB has been promote the business development of 3,000 companies in over 120 countries for more than eleven years now through its different business network.
See more pictures: https://goo.gl/CEEC9Z