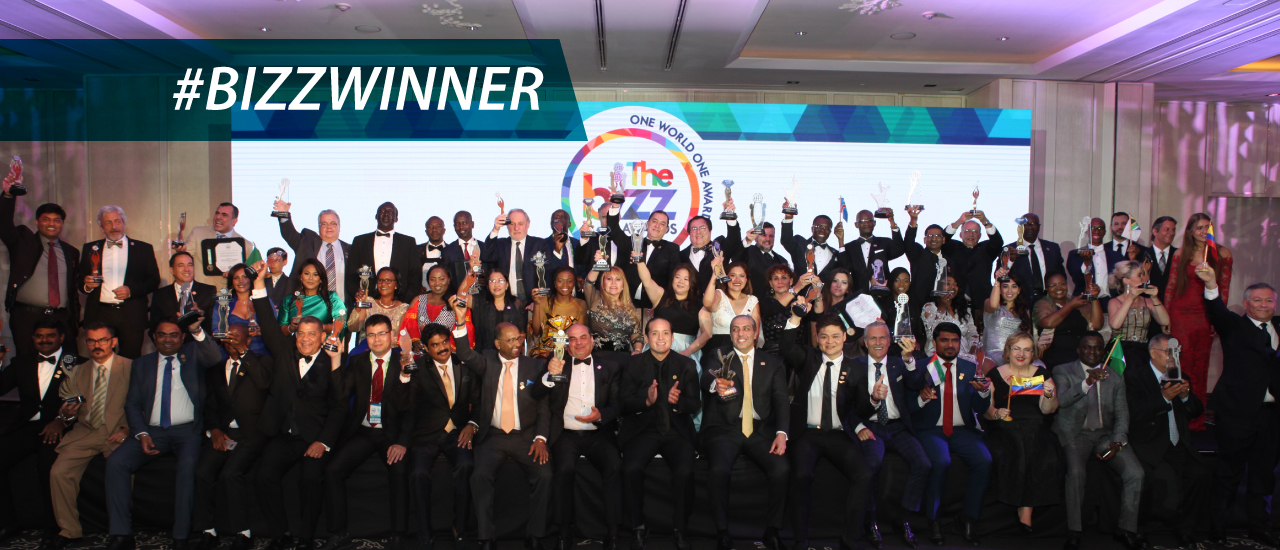 Una nueva edición de THE BIZZ Awards ha tenido lugar en la ciudad de Miami Beach.
La ciudad de Miami Beach en los Estados Unidos ha sido la sede de THE BIZZ Awards Americas 2018, donde empresarios de 36 países fueron reconocidos por su excelencia empresarial en el evento que se desarrolló en el Hotel St. Regis Bal Harbour los días 25 y 26 de julio del presente año.
En esta edición fueron reconocidas 56 empresas y se entregó por primera vez The Diamond Award, una distinción creada por WORLDCOB para los Miembros Elites que se han adjudicado con THE BIZZ en 9 o más oportunidades consecutivas, siendo Drogueria Rosfar SA (Argentina), Cabinet J. Monteil (Senegal), Restaurant Las Canastas S.R.L (Perú), Bio Sthetic International INN S.A (Paraguay) y Ecuambiente Consulting Group CÍA, LDT (Ecuador) las empresas galardonadas en este categoría.
Por su parte empresas como Deco Locks INC (Panamá), National Hotel Angue Ondo (Guinea Ecuatorial) y Nungua Warehouse Ghana Limited (Ghana) lograron la hazaña de ser galardonados por segunda vez consecutiva en el mismo año, ya que dichas organizaciones fueron reconocidas por su excelencia empresarial el pasado 3 de mayo en la ceremonia THE BIZZ Awards Europe 2018 en Praga.
El evento constó de una Recepción de Bienvenida el día 25 de julio, seguido de un taller de liderazgo dirigido por nuestra directora de Desarrollo Humano Nancy Branger y concluyó el día 26 de julio con una ceremonia de gala conducida por nuestro Director de Calidad y Responsabilidad Social Empresarial Daniel Javier donde además contamos con la presencia del presidente de WORLDCOB el Sr. Jesus Moran, nuestro vicepresidente Michael Bellido y de nuestro Director de Relaciones Internacionales Nicolas Caffaro.
La próxima edición de THE BIZZ Awards Americas será realizada en la Ciudad de San Francisco EEUU los días 23 y 24 de agosto; para ello ya están abiertas las postulaciones a través del siguiente enlace: http://www.thebizzawards.com/landing/landing-es-facebook.html
[kad_youtube url="https://www.youtube.com/watch?v=QpQCN1FjGvk" ]