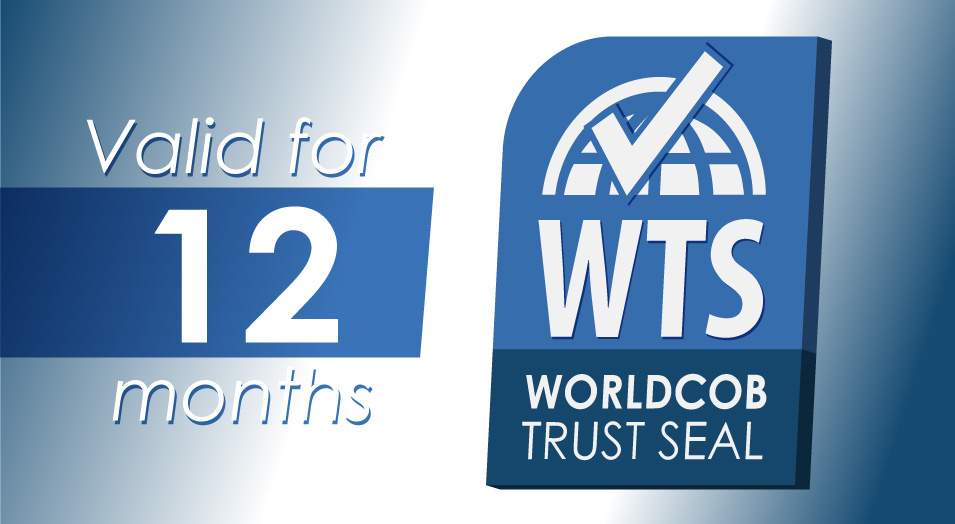 We present WTS, a new business tool
We are glad to present WORLDCOB TRUST SEAL (WTS) a new business tool created by WORLDCOB in our mission to keep promoting business development among our members and beyond.
WORLDCOB TRUST SEAL is a 'Business Trust Seal', created by the World Confederation of Businesses – WORLDCOB, so that, through this process, the legal existence of a company is verified in its country of origin and its commercial operation is proven.
This process is achieved by a verification team that compares the existence and operation of the company and grants the 'Seal' of approval. This, in turn, generates a level of business trust within these companies in order to promote good business practices in a globalized market.
The process to get the WTS is very simple and you can make it online throughout the website www.worldcobtrustseal.com, fill out the registration form, complete de verification questionnaire and done, if your company meets the requirements you will get the WTS on your email, valid for 12 months.
In addition, each company who gets the WTS, it becomes a Silver Member of WORLDCOb with all its benefits like: Access to the online database, marketing and advertising, the Business Trust Certificate and 50% discount for the WORLDCOB-CSR certification.
Visit now  www.worldcobtrustseal.com for more information.