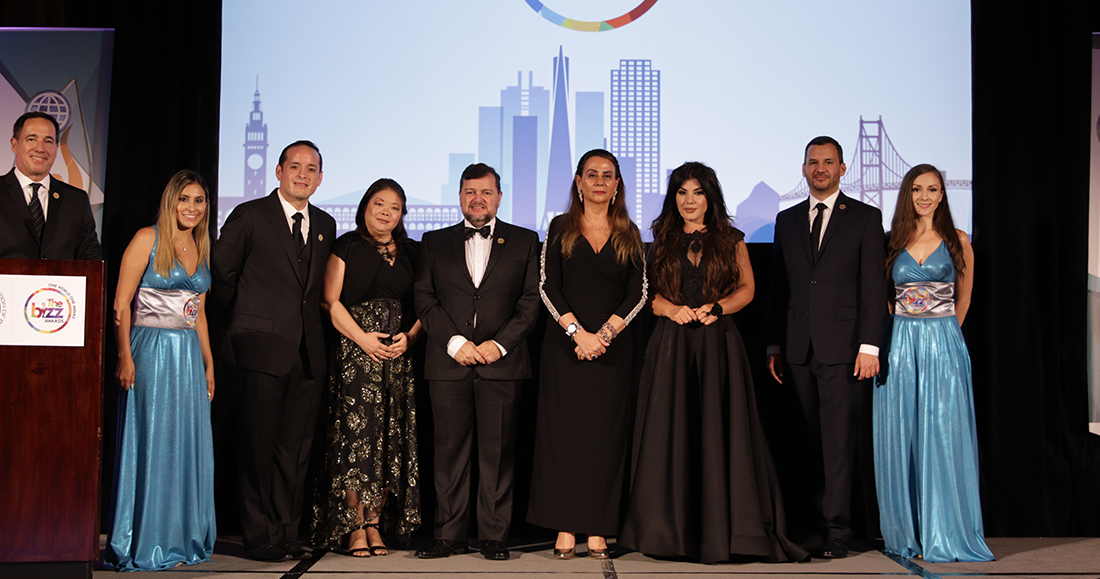 WORLDCOB Ambassadors, Prominent Business People that Represent the World Confederation of Businesses
This year, WORLDCOB'S Board of Directors created the role of the WORLDCOB ambassador, which distinguished the Platinum Members of WORLDCOB with a long history in the World Confederation of Businesses.
These are leaders who stand out in their respective countries for their business achievements, commercial reach, business leadership, and international relevance.
Thus, the WORLDCOB ambassadors chosen by the Board of Directors are as follows: DR. ALISSON RUTH BOFF of BIO STHETIC INTERNATIONAL INN SA from Paraguay, MR. ABDOULAYE DIAW of CABINET CONSEILS ASSOCIES EN AFRIQUE-SENEGAL "C2A SEN" from Senegal, ENG. ANNA MARIE CHEN of DECO LOCKS INC from Panama, ROBERT MITCHELL of DRIVING GROWTH from the United Arab Emirates, MICHEL ANTOINE AFRAM of the LEBANESE AGRICULTURAL RESEARCH INSTITUTE from Lebanon, DR. ANA CRISTINA CAMPELO DE LEMOS SANTOS of LEMOS SANTOS ADVOGADOS from Brazil, MIGUEL ANGEL CASTILLO ROBLES of RESTAURANT LAS CANASTAS S.R.L. from Peru, DATIN SRI DATO' DR WANG KIM HA of SMART READER WORLDWIDE SDN BHD from Malaysia, MR . JOSE FRANCISCO CASTRO CHAVARRIA of J.C. & ASOCIADOS CONTADORES PÚBLICOS Y CONSULTORES S.A. from Costa Rica, FRANKLIN I. UWALAKA of NMR INTERCONTINENTAL LIMITED from Nigeria, ANILA KALLESHI of ANILA KALLESHI'S CENTER from Albania, MD. NAZRUL ISLAM of the FAREAST ISLAMI LIFE INSURANCE COMPANY LIMITED from Bangladesh and ELIANE HANSEN of MAISON BH from Angola.
At WORLDCOB, we are extremely proud to have such a prestigious list of outstanding entrepreneurs around the world that represent the sense and vision of the World Confederation of Businesses in our constant search for business development.